In Ito's continuous efforts to make me never want to sit on a chair again, we have Fixed Face.
Spoiler-Free Section
This time, Ito tackles the fear of medical equipment that looks more like something medieval executioners used to torture information out of peasants.
Everybody gets nervous going to the doctor. If you didn't think something was wrong, then you wouldn't have gone, right? Of course, nerves are not helped by just how intimidating hospitals can be. Especially back in the early age of medicine, when some absolutely medieval equipment was commonplace.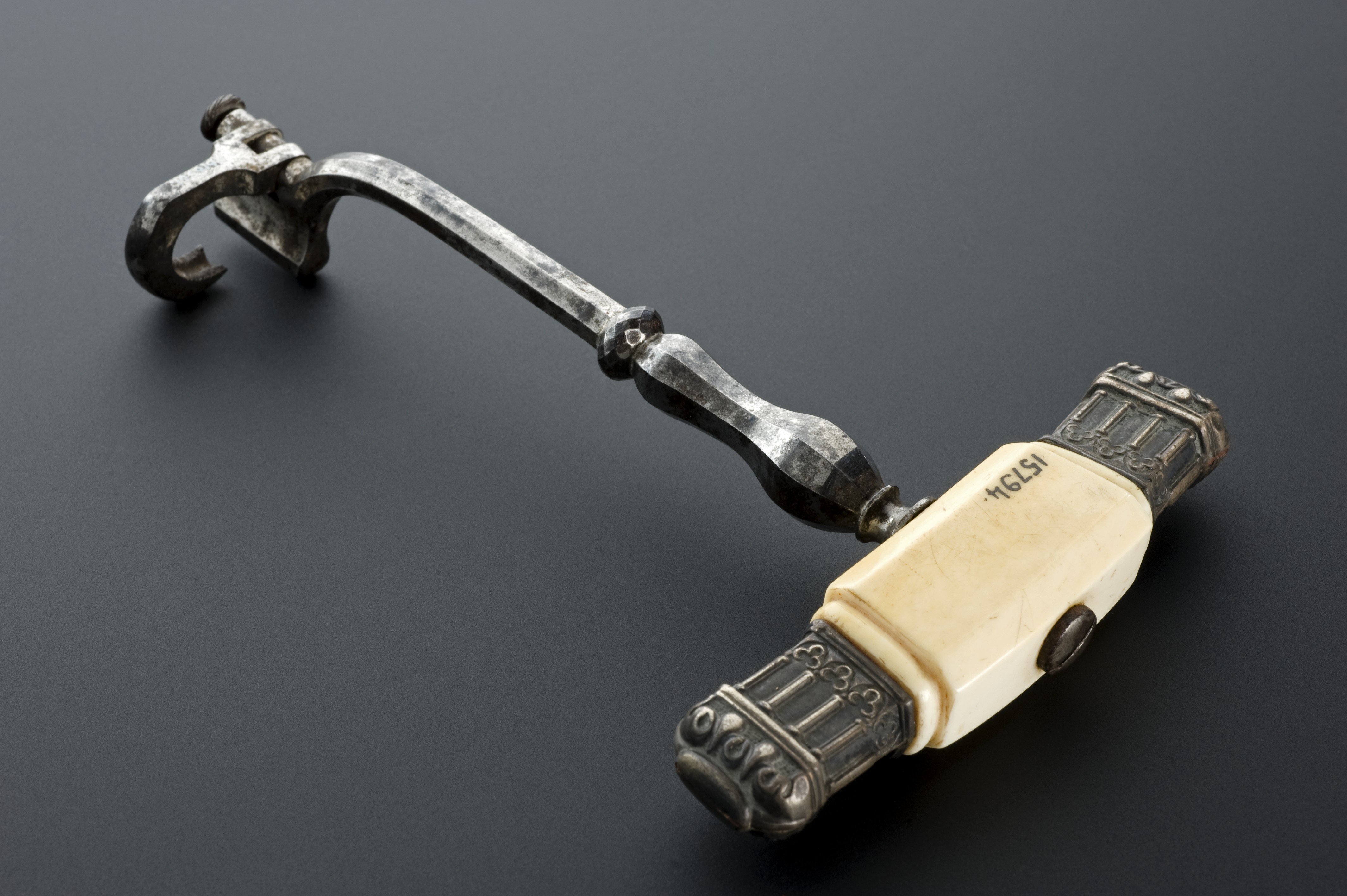 Early equipment had the unfortunate philosophy of "if it gets the job done, then it's fine". Even if said tool usually caused more injuries than they fixed. The tool above was called a "Dental Key." Apparently, 1700s doctors used the same philosophy for lockpicking as they did with dentistry. If it can twist off metal locks, it can twist off teeth, right?
This story capitalizes on that fear, as well as another one that can only be talked about in the Spoilers section of this story. It's a really short story, so you should just read it first, it won't take long!
Spoiler Section
.
.
.
.
.
.
.
.
.
.
.
.
In a doctor trips on the stairs and breaks his neck, leaving the woman locked in a terrifying chair that won't even let her move her neck. Not only that, but she's in an oftentimes empty area of the hospital. It's a sickeningly cruel chain of events.
Another fear that Ito assaults us with is the fear of being stuck with nobody to help you in sight or earshot. The idea that help is so close, but far enough that it doesn't matter? It's that hope that makes the fear even more intense.
While not a 1:1 comparison, we can relate this to the famous story of outdoorsman Aron Ralston. You might know him better as the guy who got his arm stuck in a canyon. Aron had to tear off his arm with a mixture of violent twisting and a not-so-handy multi-tool with a dull knife. What he couldn't cut through his arm, he had to use pliers to tear out.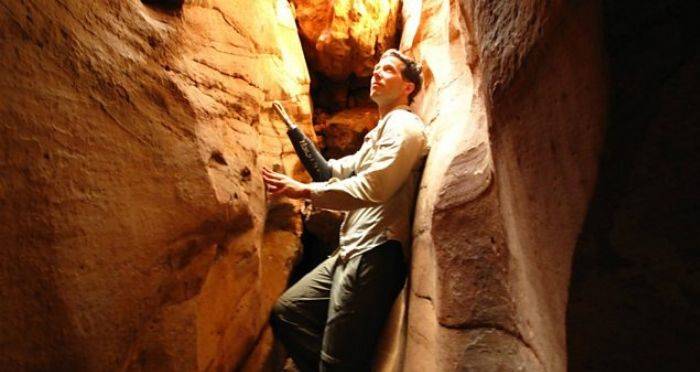 The fear of being alone and having nobody to help you can lead humans to do some amazing things. Terrifying, painful, and really messed up, but amazing nonetheless.
Our heroine in Ito's story is the same.
Ito really lets his facial expression work shine in this story. The desperation and fear are obviously present. However, I like the subtle hints of courage etched onto our character's face as well. Her eyes are mad with fear, but you can see that she's determined to do whatever it takes to escape her predicament. It takes a lot of guts do what she's about to do, and fortunately for us, Ito doesn't show the aftermath. Instead, we get a nice little time skip.
I don't know what it is about Ito and weird endings. They always lean towards being a little humorous. Like, what did she expect he was gonna ask her after telling such a macabre story and claiming she came out okay? I get that the guy was being a bit insensitive, but she didn't HAVE to tell him the story in the first place if it was that traumatizing for her.
Fixed Face was another fun story, and between you and me, this month has sparked my interest in writing again.
See you guys tomorrow!
-Lumi