It's funny. I can have all of my friends and family telling me to learn something, and I will stubbornly refuse to because I'm lazy. The moment a fictional anime character does something and I think "Oh man, that's sick, I wanna do that", I literally go out and do it after a few days.

Anime has this influence on my actions that is both amazing and concerning. Whenever I fail to do a task I promised myself I would do, the first thing I think is "I'm such a hypocrite". I hate it when people watch a show or read a manga with great life lessons or advice, and yet they don't bother to follow it. They feel good because they know they get the lesson, but they don't go out and actually do the said lesson.
I'm guilty of that as well, which is why most of my passions are, if ever so slightly, fueled by spite towards my own lethargic tendencies.
The very first time I genuinely felt like anime had a positive impact on my life was when I first watched Shokugeki no Soma back in 2016. It managed to add that flair to cooking that I never knew I loved. The recipes, the passion, the experimentation, it all spoke to me.
Which is funny, because I had zero interest in cooking until I watched Shokugeki.
The first time I tried cooking, it was a simple sunny side up egg, over easy. You'd think having "easy" in the name meant it would be, but they really should call it over-hard-as-hell-why-does-the-yolk-turn-into-scrambled-egg. That egg took me weeks to get, but when I did, I felt happy. Like, genuinely happy about something I learned for the first time in a while.
Cooking made me feel like I finally knew how to do something worth knowing. It was the first life skill I learned that I could feel genuinely happy about learning more about. It's a passion of mine that I will most definitely never stop to improve upon, because cooking is always evolving.
I even made Omurice once. I should REALLY get around to making anime food again.
Working out was a different story altogether. It wasn't JUST anime that inspired me to work out, but it was the one that pushed me into actually starting. I've already been really conscious of how scrawny I was, so I did what every person with a complex would do, and that's try to compensate by being swole af.
Working out has also been made infinitely more enjoyable thanks to the manga Danberu, which has some legitimate tips that I have definitely used as a beginner to exercise properly. It's basically a moe manual for getting buff.
It's definitely fanservice, but let me remind you that Danberu is in the same universe as Kengan Asura, so EVERYBODY gets fanserviced to hell and back. What matters is that they are the idealized representations of what most Japanese people want to look like bodywise, but again, this being manga, stop taking things so seriously and just enjoy the muscles.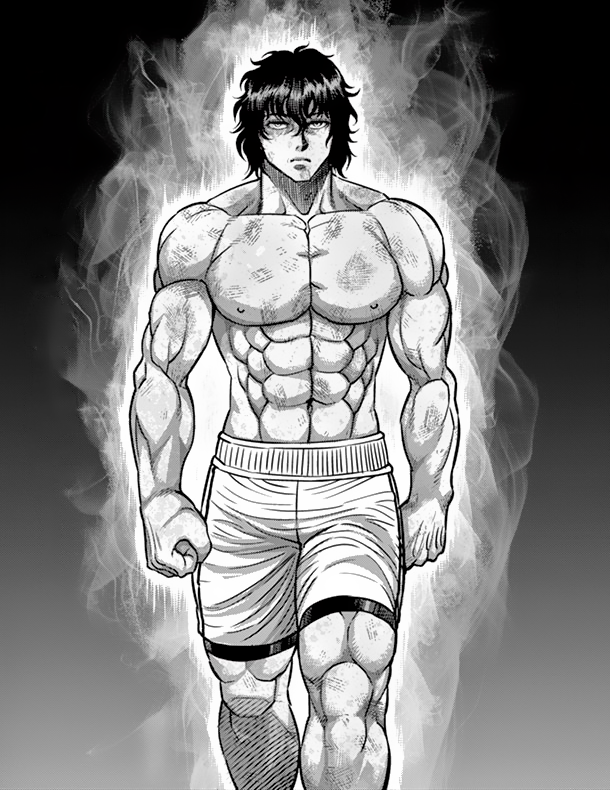 Of course, following the cliche of the modern anime fan who wants to get fit, Deku was a huge inspiration. I mean, if a 15 year old bookworm can find the motivation to get buff, what's my excuse as somebody who doesn't even HAVE a responsibility to be the symbol of peace?
Most recently, I've been trying to save up for a hiking trip. We can thank Sora Yoori for making me want to go outside and do stuff other than go inside ANOTHER building where I'll sit and stare at a screen all day. I plan to go with my sister, or my friends to a place called Treasure Mountain. I assume there's no treasure on the mountain, because the real treasure was the leg cramps we got along the way.
In the end, it doesn't matter what gets us to do things. What matters is if we have the will to see it through, like the anime characters that we all find so inspiring. I'm already a week into working out and dieting properly, and I feel like trash. On the bright side, I'm trash that doesn't get tired walking up and down a flight of stairs anymore.